These are my great grandparents, Osceola Mahon Hamilton and Fred Everett Hamilton, Sr. with three of their children, Helen, Rochelle, and Darrelle. Osceola and Fred were both born in Lone Grove Township; Fayette County; IL.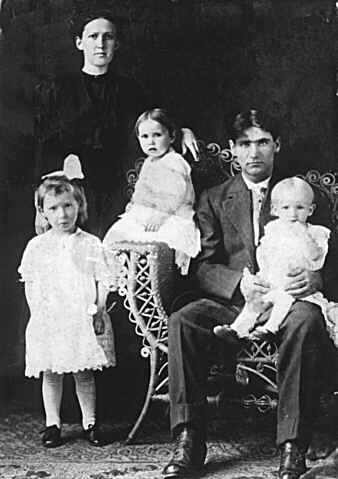 Osceola, Fred and the kids at home. The identity of the man and the horse are unknown.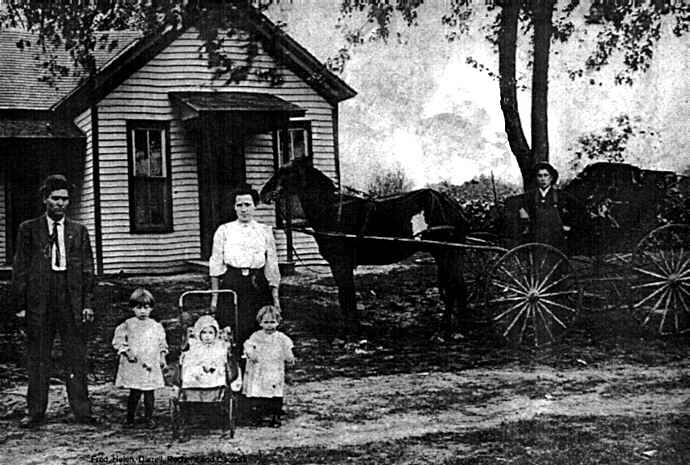 This is my grandfather, Darrelle Mahon Hamilton in about 1912.
These are my grandparents, Darrelle and Verna Mae Crotser Hamilton. They resided in Vandalia, IL.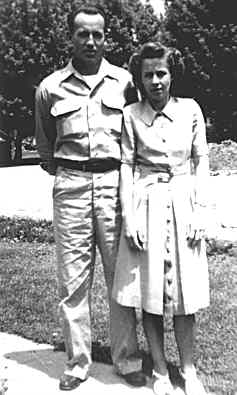 In the next 2 pictures are seen my mother, Donna, and her 6 brothers and sisters.
This first picture shows Darrell Freddie "Bill", Robert LeRoy, and Donna Lea Hamilton. This was taken about 1938.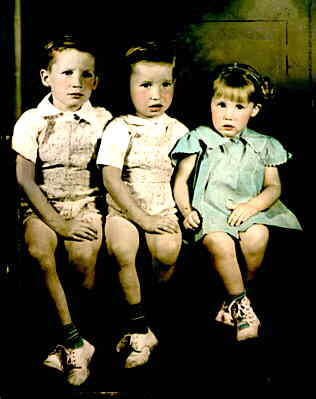 Next are the other 4 children Harold Eugene "Gene", Marilyn Ann, Jack Allen, and Charlotte Jean Hamilton in about 1952. This picture was taken on 4th street in Vandalia where the family lived for many years.