Benny says, "Howdy! come on in!"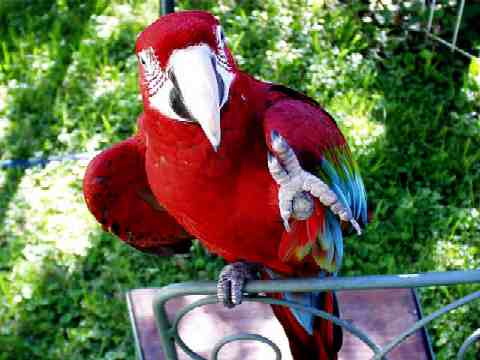 "Thanks for pointing yourBrowserTo Sherry And Carl's Hompage"Welcome to our homepage. We are Carl and Sherry Smith-Stanford. Carl is the one who knows all this computer stuff. I'm Sherry, a medical technologist,
the one who knows absolutly nothing about the computer. Below you will find some of our interests. You can tell by clicking on the pet section that we have entirely to much time on our hands. Hope you enjoy the antique section and my genealogy. We will be adding more things as time goes along, including Carl's genealogy- maybe. If you find that you may be related, please e-mail by talking to the Weenie at the bottom of the page.
HAVE A NICE VISIT- AND DON'T FORGET TO LEAVE A MESSAGE!

Genealogy
There's a NEW BIG ADDITION to the genealogy section. Check it out!
New Grave Section- explanation at the top of genealogy page.



Our newest hobby- Dumpster diving!
See what we found this week.



The shame is not in taking it out of the trash -- the shame is in putting it in the trash.